We love lisbon, have been there so often over the years.
Have seen the city rise to become an urban art hot spot and a tourist hot spot as well.
We got to know the Portuguese superstars of the scene, VHILS and BORDALO II,
whose studio we visited again in summer 2020 and arranged to meet him and his team for lunch.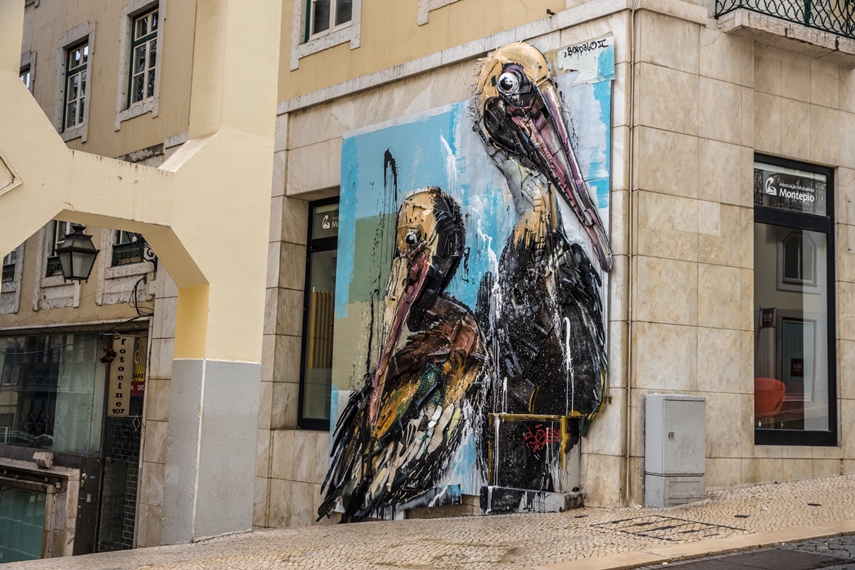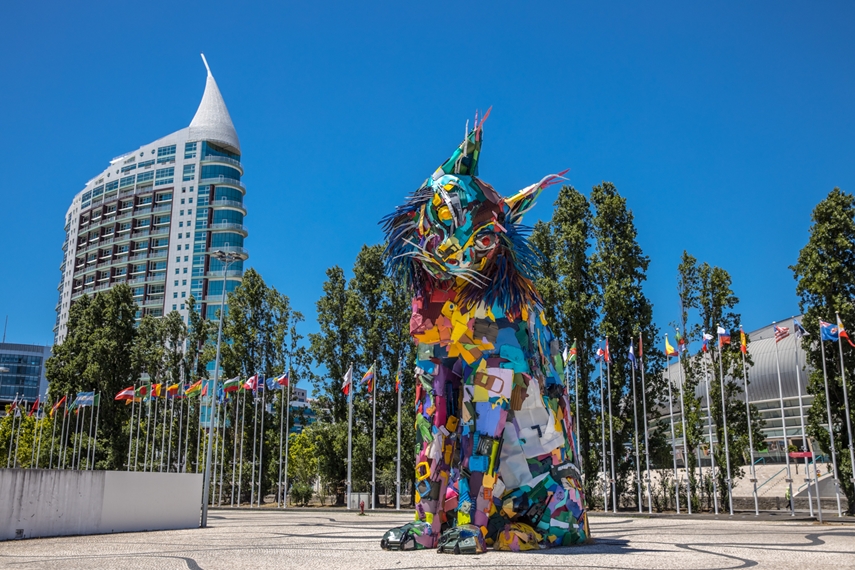 Lisbon was almost free of tourists this summer, which was incredibly good for the city and and what literally made her breathe a sigh of relief.
Long tram rides with the legendary line 28 were once again shared with the locals.
No giant cruise ships at the new terminal, on the grounds of Jardim do Tabaco,
where the wonderful murals by Pixelpancho and VHILS could still be admired a few years ago.

No badly dressed tourists spat out of the ships who flock en masse up the old alleys of the Alfama to the castle San Jorge. It was again possible to stroll through the city, to linger, to discover new perspectives. We had the luck and the time, after many years , to visit old favorite places like the Hieronymus Monastery in Belem and the Convento do Carmo, the medieval ruin – alone and with a lot of time. We could linger, let the architecture work its magic on us. In the last few years we were put off by the queues that stood in line for hours.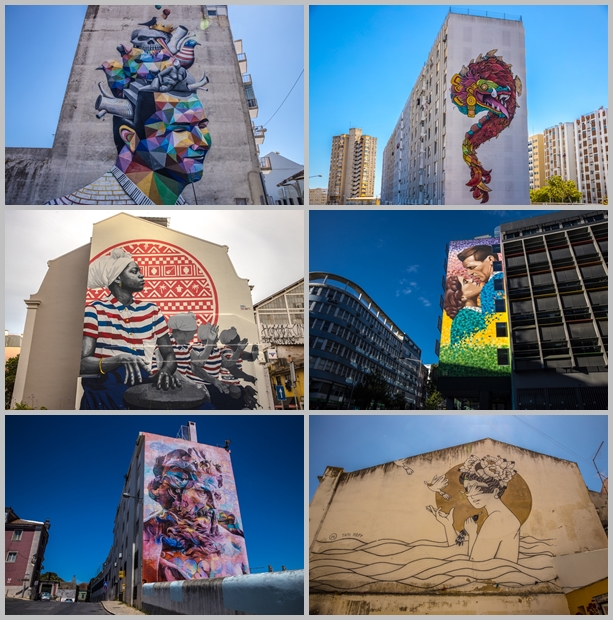 And we had the time with our Lisbon friend Marcial to visit the street art " Mekkas" Marvila and Quinta do Mocho again.
The two satellite towns from the 90 `s accommodate migrants from the former Portuguese colonies, Cap Verdes, Guinea, Angola and Mozambique.
The street art projects that were initiated in 2014 and 2017 and are being continued, have fundamentally changed these quarters.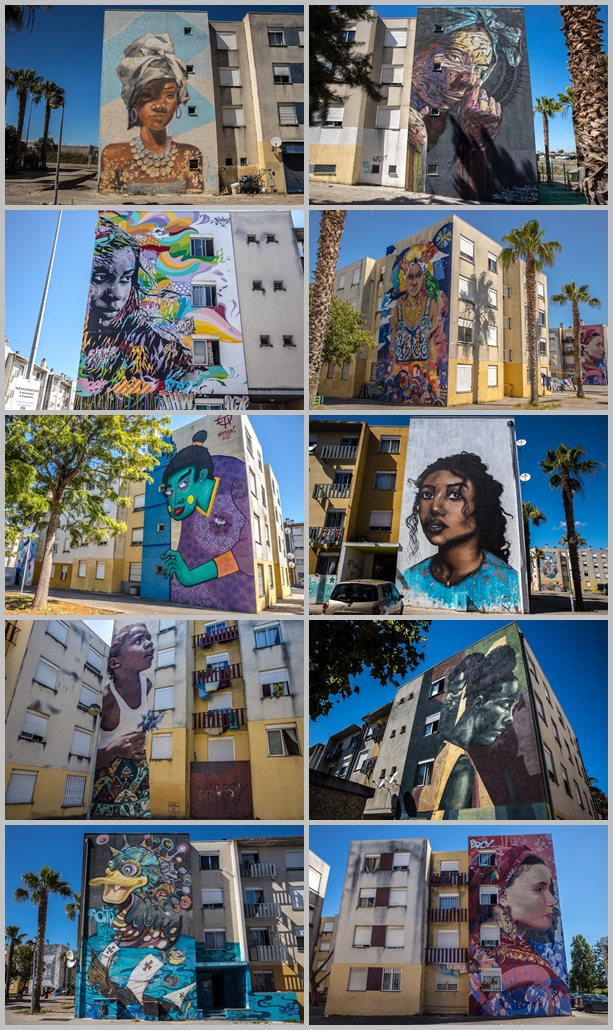 Young people from the quarter offer guided tours, visitors from all over the world come here, crime has fallen and the residents feel proud of their neighborhood.
In Marvila, the works reflect the cultural, social artistic influences of the former South American colonies.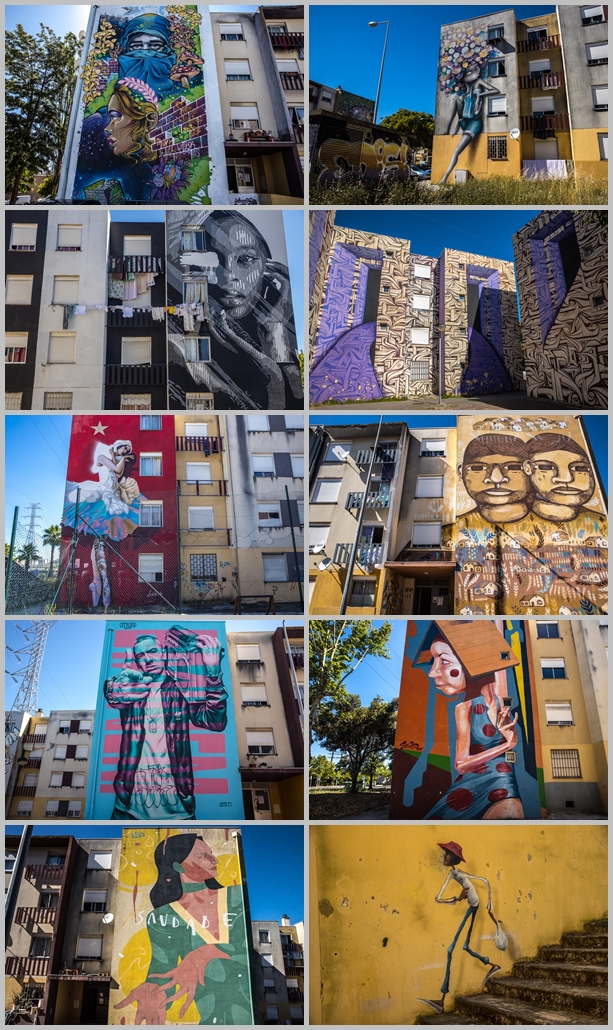 Every year, great new works add to the already impressive ensemble.
Many of the murals are to find and to admire in our book "Icons of Street Art – Big Murals", some new ones now in this article.

Lisbon is BORDALO II and VHILS city. Almost on every walk you come across their work, as in many other places in Portugal with its very active urban art scene.
Michael Harker and Suzanne Bäumler January 2021
Icons of street art – big murals – I Support Street ArtI Support Street Art